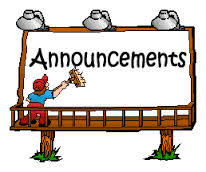 STAAR TESTING INFO

SPRING STAAR TESTING TIMELINE FOR GRADES 3-5:
March 30, 4th Grade Writing (Day 1)
March 31, 4th Grade STAAR Writing (Day 2); 5th Grade STAAR Reading
April 20, 5th Grade STAAR Math
April 21, 3rd & 4th Grades, STAAR Math
April 22, 3rd & 4th Grades, STAAR Reading; 5th Grade STAAR Science

In order to maintain a secure campus testing environment, we kindly ask that all parent visitors and volunteers refrain from entering the school beyond the front office, having lunch with their child, and/or scheduling doctor appointments on STAAR test dates. Your partnership is appreciated with these requests.
AVID Parent Night -Rescheduled for Wednesday, April 1 @ 6pm
Parents of Jackson 3rd, 4th, and 5th graders are invited to attend an informational parent meeting on Plano ISD's AVID program. This program helps students learn organization and time management, note-taking skills, and new levels of thinking. Door prizes, pizza, and childcare provided so don't miss out!
READY ROSIE INFORMATION NIGHT-Rescheduled for Wednesday, April 1 @ 6pm
Parents of Jackson Kindergarteners and 1st graders are invited to attend a parent meeting about the READYROSIE program. This research based program provides families with great opportunities to build cognitive and language development skills. Pizza and child care will be provided.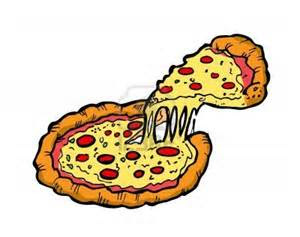 Jackson Spirit Night at CiCi's Pizza, Tuesday April 7
Come see your Jackson friends at Cici's Pizza (2220 Coit Rd, Ste 300) and support your school! Cici's will donate a portion of the proceeds from the evening to the Jackson PTA. Hope to see you there!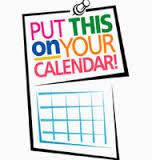 INCLEMENT WEATHER MAKE-UP DATES:
Monday, April 6, and Friday, May 22, are the designated inclement weather make-up days for this school year. Originally slated to be student holidays, school will now be in session on April 6 and May 22. Make-up plans for the school closure on Thursday, March 5, are to be determined. Any additional calendar changes will be communicated district-wide and will appear on the district calendar linked below.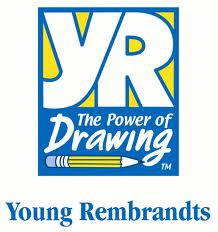 Young Rembrandts starts again on April 7
Cartooning classes for kids at Jackson on Tuesdays from 2:50-4:00pm. All new lessons are coming up this session to inspire your child's love of art and increase their imagination! For more information and to enroll, click here: YOUNGREMBRANDTS
Author Michael Anthony Steele Visits Jackson on Friday April17
Jackson welcomes author Michael Anthony Steele. His books will be available for purchase so that students may acquire an autograph. More information and order form available by clicking here: ORDERFORM Visit his website at: michaelanothonysteele.com
Spring Picture Day-Rescheduled for April 13-Dress your best!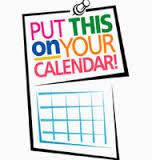 Parenting Class-Rescheduled due to weather for April 16 @ 8:00pm

Jackson will be hosting a parenting class titled "I can handle it, facing up to bullies" on Thursday April 16 from 8:00-9:00pm in the Jackson Library
Volunteers Needed for 2015/2016
Board nominations held at the next General PTA meeting on April 13, 6:00pm

Would you like to help out with all the exciting programs and events at Jackson? How about being part of the planning and organizing? Or just helping out behind the scenes? The Jackson PTA needs you. Positions for the PTA Board for the 201/2016 school year. It is a great way to meet other parents and really feel part of your child's school experience. Contact Lea Harbour if you are interested: lea_harbor@verizon.net. Click here for more information: Volunteer Flyer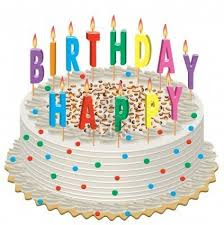 Birthday Board Sign Up
Recognize your child's birthday on the birthday board. For a small fee your child will get a decorated poster displayed for all his or her friends to see! Complete this form and return to the front office or to your child's teacher. Summer birthdays can also be recognized! BIRTHDAYBOARD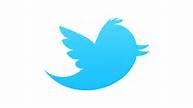 Jackson is now on Twitter! Follow us @jacksonplano
Jackson Spirit wear on sale. Get your t-shirts, sweatshirts, and tumblers today!


We need your pictures!
Yearbook pictures needed (yes, we're thinking about the yearbook already!) Follow the directions below to submit your pictures or burn them to a CD and leave in the Jackson office clearly marked "Yearbook Pictures". We especially need pictures of any big events such as class parties, Thanksgiving Feast, assemblies, College Week, or any other special days or events. For questions, contact Cara Prentice at caralprentice@gmail.com
Point your web browser to: images.balfour.com

Enter our project number 525394 and leave the password field blank.

Enter your contact information (if we need to contact you about your photos)

Browse and select one or more images from your computer to upload

Add captions to each photo (who is in each, what grade level, what was happening)

Click Begin Upload to upload your images
Drama Kids at Jackson on Thursdays-

Sign up for Spring Performances!



Is your child interested in acting and theater? Drama Kids is a fantastic program right here at Jackson that offers weekly classes to help children build confidence and self-esteem, practice speaking and creative movement while having a fabulous time. Spring performances will be Pirate Joe and Big Mystery at the Big Top. Classes are on Thursdays from 2:50-3:50 , so click here to sign up today! DRAMAKIDS
Free Breakfast at Jackson!
Jackson is now serving free breakfast to ALL students every day. There is no need to sign up and there is no charge. Your child can come to the cafeteria starting at 7:00 a.m. and get a breakfast for free!
WatchDOG Dads Needed!

WATCH D.O.G.S.®, a K-12 program, invites fathers, grandfathers, uncles, or other father figures to volunteer at least one day all day at their child's school. WatchDOG volunteers perform a variety of tasks during their volunteer day including monitoring the school entrance, assisting with carpool, morning and afternoon bus duty, monitoring the lunch room, and helping in the classroom with a teacher's guidance by working with small groups of students on homework, or flashcards.
*For Additional Information, contact Mike Gill: mikecgill@gmail.com
JacksonPTA.com is the best way to stay informed on what's happening at your child's school!
Create an account today and:
Receive emails about upcoming Jackson programs and events

Find your child's friends on the online directory

Have easy access to the lunch menu and parent's portal

Sign up for volunteer opportunities

Purchase spirit wear and year books


Become a member of the PTA

And much more