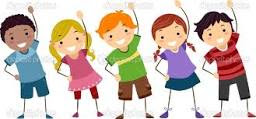 Up and Active Day Rain Date for Grades 3-5 May 29!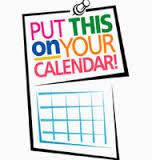 INCLEMENT WEATHER MAKE-UP DATES:
Monday, April 6, and Friday, May 22, are the designated inclement weather make-up days for this school year. Originally slated to be student holidays, school will now be in session on April 6 and May 22. Make-up plans for the school closure on Thursday, March 5, are to be determined. Any additional calendar changes will be communicated district-wide and will appear on the district calendar linked below.
Volunteers Needed for 2015/2016
Would you like to help out with all the exciting programs and events at Jackson? How about being part of the planning and organizing? Or just helping out behind the scenes? The Jackson PTA needs you. Positions for the PTA Board for the 201/2016 school year. It is a great way to meet other parents and really feel part of your child's school experience. Contact Lea Harbour if you are interested: lea_harbor@verizon.net. Click here for more information: Volunteer Flyer
Yearbook Sales

Jackson 2014/2015 Yearbooks will be on sale in the school front lobby from 7:00 am-7:30 am June 2nd, 3rd and 4th. Those who pre-ordered a yearbook may also pick up at this time. Look for the Pre-order pick up table. Yearbook cost- $30.00 each. Limited supply-First come first serve
Message from Jackson Librarian, Mrs. Walker:
As the end of the year approaches, it's time to begin to check for lost library books! Please have your child check for any missing library books due to the Jackson library - they hide in the most mysterious places! We have several students with overdue accounts. If your child has misplaced a book, please contact the library with information about replacement costs. Thank you!
5th Grade Graduation-Thursday June 4

5th Grade graduation ceremony to be held in the Jackson gym on Thursday, June 4 7:00-8:30pm. Refreshments to follow in the cafeteria. Congratulations Jaguar Graduates!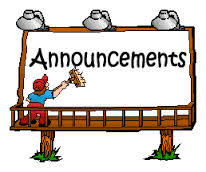 The Plano Principal Association's (PPA) Annual Golf Tournament has been scheduled for Friday, June 19, 2015, at Ridgeview Golf Course in Plano, TX. The PPA is a non-profit organization devoted to serving the community and the students of PISD. Don't miss this opportunity to have fun AND support a good cause! Click here for details: GOLFEVENT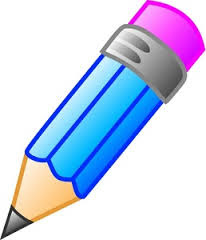 PEP Summer School Sign up Now!
SUMMER OPPORTUNITIES FOR LEARNING
The PEP I Program (Plano Enrichment Program) offers a variety of enrichment as well as review courses for Kindergarteners to Fifth Graders in a safe, caring, and fun environment. A PEP catalog and application form will be coming home with your student. Please click here for more details: PEPINFO For those needing the Spanish application form, please click here: SPANISHAPP
FAMILY EDUCATION AND GUIDANCE SERVICES
- Plano ISD's Family Education & Guidance Services will be offering Summer ESL classes. Click here for details: SUMMERESL
- Plano ISD's Family Education & Guidance Services will also be offering a Summer Camp for Parents in Spanish with a different, relevant topic each day. Click here for details: SUMMERCAMP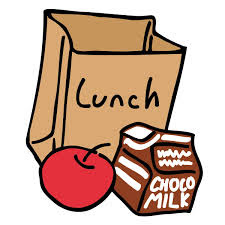 SUMMER FOOD SERVICE PROGRAM HOSTED BY PLANO ISD
A postcard from The Texas Department of Agriculture will be coming home with your student(s) soon regarding the Summer Food Service Program. Plano ISD will host this program offering meals to children (18 years or younger) at no charge along with fun activities. LUNCH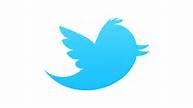 Jackson is now on Twitter! Follow us @jacksonplano
Jackson Spirit wear on sale. Get your t-shirts, sweatshirts, and tumblers today!

Free Breakfast at Jackson!
Jackson is now serving free breakfast to ALL students every day. There is no need to sign up and there is no charge. Your child can come to the cafeteria starting at 7:00 a.m. and get a breakfast for free!
WatchDOG Dads!

WATCH D.O.G.S.®, a K-12 program, invites fathers, grandfathers, uncles, or other father figures to volunteer at least one day all day at their child's school. WatchDOG volunteers perform a variety of tasks during their volunteer day including monitoring the school entrance, assisting with carpool, morning and afternoon bus duty, monitoring the lunch room, and helping in the classroom with a teacher's guidance by working with small groups of students on homework, or flashcards.
*For Additional Information, contact Mike Gill: mikecgill@gmail.com
JacksonPTA.com is the best way to stay informed on what's happening at your child's school!
Create an account today and:
Receive emails about upcoming Jackson programs and events

Find your child's friends on the online directory

Have easy access to the lunch menu and parent's portal

Sign up for volunteer opportunities

Purchase spirit wear and year books


Become a member of the PTA

And much more