The Jackson PTA is sponsoring a Write the Check Campaign as an alternative to traditional fundraising for the 2014-2015 school year. Instead of sales-based fundraisers where the PTA only receives 40% of the funds, the Write the Check Campaign will result in 100% of the proceeds going directly to the Jackson PTA.
Your tax-deductible donation will allow us to continue to provide excellent events to our students such as: author's visits, school wide assemblies (Dennis Lee), class parties and grade level music programs (Turkey Show, Kindergarten Program, etc).
We would also like to raise enough money to send each grade level on an additional field trip to the Perot, the Dallas Zoo or similar venues. To do this, we need to raise a total of $10,000. This would provide enough money to meet our current financial commitments as well as allow us to branch out and offer additional programs for our students and families.
A donation of $20 per student is suggested, but donations of any amount are greatly appreciated and will help us reach our goal.
Help us meet our $10,000 goal and donate today!
Red Ribbon Week October 27th-October 31st
Get your child into the action and participate in Red Ribbon Week at Jackson to increase awareness about substance abuse. Schedule is as follows: Monday-Wear crazy socks, Tuesday-Wear your slippers, Wed-Wear your favorite team jersey or hat, Thur-Wear your sunglasses, Friday-Wear Red!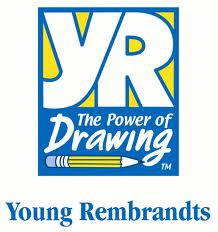 Young Rembrandts Classes to start on Tuesday November 4
If your child loves to draw, this is the class to take! Classes are after school on Tuesdays from 2:50-4:00pm. Your child will come home weekly with a completed drawing after learning new skills and having a great time. Please click here to enroll: YOUNGREMBRANDTS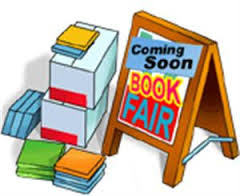 Jackson Book Fair 11/17-11/21-Volunteers Needed
Parents we need helpers for the Jackson Book Fair. Various times will be available in the mornings, afternoons, and evening. More information to come. Please contact Darcy James at DarcyJames@me.com if you are interested in helping out.
A new shipment of Jackson T-shirts just came in.
Reflections 2014-2015, Due November 7!

Get the creative juices flowing with your children. The PTA Reflections Program encourages art expression in many forms-visual arts, photography, literature, dance choreography, music composition, and film productions. Students (K-12) may submit as many entries as they would like. See specific program information at: REFLECTIONS

We need your pictures!
Yearbook pictures needed (yes, we're thinking about the yearbook already!) Follow the directions below to submit your pictures or burn them to a CD and leave in the Jackson office clearly marked "Yearbook Pictures". We especially need pictures of any big events such as class parties, Thanksgiving Feast, assemblies, College Week, or any other special days or events. For questions, contact Cara Prentice at caralprentice@gmail.com
Point your web browser to: images.balfour.com

Enter our project number 525394 and leave the password field blank.

Enter your contact information (if we need to contact you about your photos)

Browse and select one or more images from your computer to upload

Add captions to each photo (who is in each, what grade level, what was happening)

Click Begin Upload to upload your images
Drama Kids at Jackson on Thursdays
Is your child interested in acting and theater? Drama Kids is a fantastic program right here at Jackson that offers weekly classes to help children build confidence and self-esteem, practice speaking and creative movement while having a fabulous time. Classes are on Thursdays from 2:50-3:50 , so click here to sign up today! DRAMAKIDS
Volunteers Needed for 2014/2015
Would you like to help out with all the exciting programs and events at Jackson? How about being part of the planning and organizing? Or just helping out behind the scenes? The Jackson PTA needs you. Positions for the PTA Board for the 2014/2015 school year. It is a great way to meet other parents and really feel part of your child's school experience. Contact Lea Harbour if you are interested: lea_harbor@verizon.net. Click here for more information: Volunteer Flyer
Free Breakfast at Jackson!
Jackson is now serving free breakfast to ALL students every day. There is no need to sign up and there is no charge. Your child can come to the cafeteria starting at 7:00 a.m. and get a breakfast for free!
WatchDOG Dads Needed!

WATCH D.O.G.S.®, a K-12 program, invites fathers, grandfathers, uncles, or other father figures to volunteer at least one day all day at their child's school. WatchDOG volunteers perform a variety of tasks during their volunteer day including monitoring the school entrance, assisting with carpool, morning and afternoon bus duty, monitoring the lunch room, and helping in the classroom with a teacher's guidance by working with small groups of students on homework, or flashcards.
*For Additional Information, contact Mike Gill: mikecgill@gmail.com
JacksonPTA.com is the best way to stay informed on what's happening at your child's school!
Create an account today and:
Receive emails about upcoming Jackson programs and events

Find your child's friends on the online directory

Have easy access to the lunch menu and parent's portal

Sign up for volunteer opportunities

Purchase spirit wear and year books


Become a member of the PTA

And much more